Sydney Airport (SYD)
Use this website to quickly find the most important information about the Sydney Kingsford Smith Airport: Flights, Departures, Arrivals, Parking, Car Rentals, Hotels near the airport and other information about Sydney Airport. Plan your travel to SYD Airport with the information provided in this site.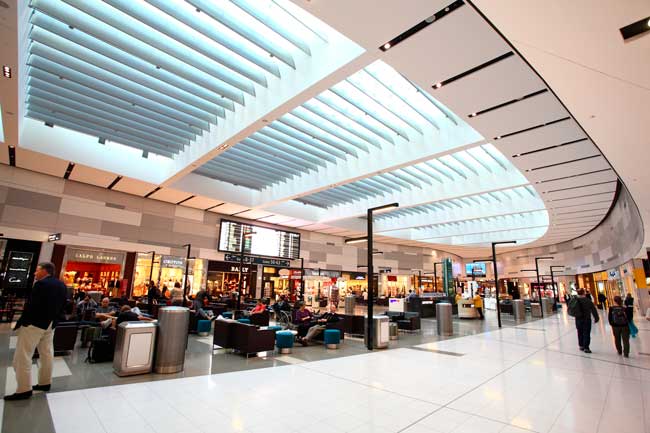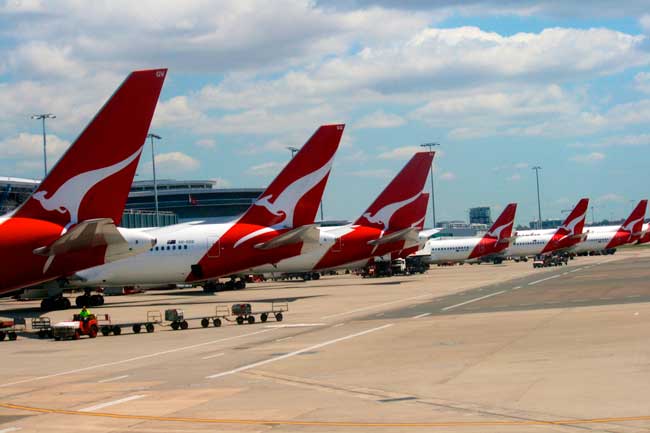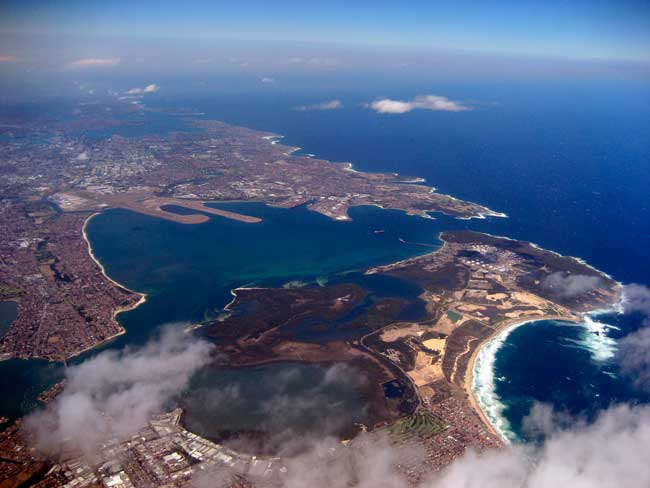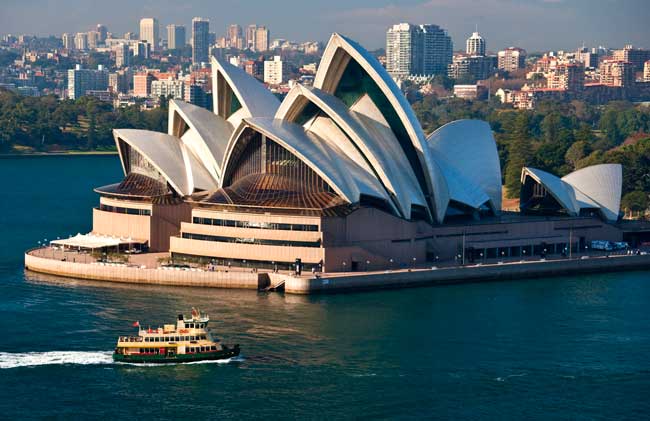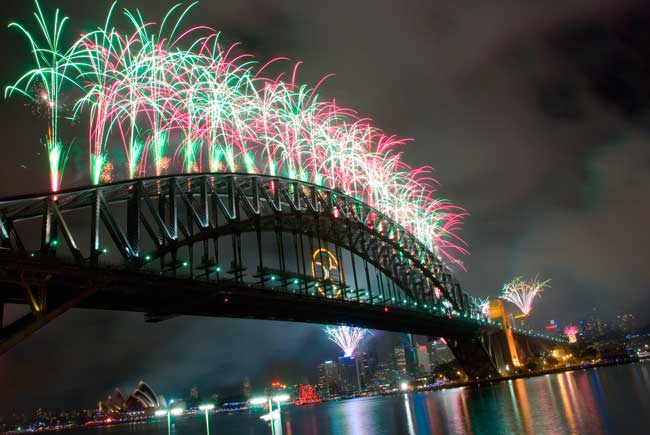 Sydney Airport, also known as Kingsford Smith Airport or Mascot Airport (IATA: SYD, ICAO: YSSY), is located at 8 km south of Sydney city center, in Mascot suburb.
It is the oldest commercial international airport in the world. Sydney Airport is the busiest airport in Australia.
Top 10 busiest international routes from Sydney Airport are Auckland, Singapore, Hong Kong, Los Angeles, Dubai, Kuala Lumpur, Bangkok, Denpasar, Christchurch and Abu Dhabi.
Sydney Airport registered a total passenger flow of 41,870,000 on 2016.
Sydney Kingsford Smith Airport has 3 Terminals:

- Terminal 1: Hosts International flights to Asia Pacific region, Oceania, South East Asia and North America, and some regional flights of Qantas Airlines. See terminal 1 information.

- Terminal 2 & 3: Just for regional and local flights within the county. Terminal 2 serves as a secondary hub for Virgin Australia and Jetstar Airways, while Terminal 3 is a primary hub for Qantas Airlines.
See terminal 2 information.
See terminal 3 information.
Sydney Airport Airport offers the following services to passengers:


Airlines lounges
oversize baggage
Information desk
Shops & food outlets
Free Wi-Fi connection
Internet kiosk
Luggage claim
Wheel-chair accessible toilets, travellators and lifts
Wheel-chair renting service
Parents room
Pharmacy
Telephones
ATMs
Toilets
Showers
Duty-free shops
post office
currency exchange office
pharmacy
lost property
public telephones
Tourism information
Medical Centre
Baggage storage
Lorna Jane Active Living Room
The Heritage Museum
Prayer rooms
The following means of transport are available to get to the city center:

- Train: By the Airport Link, you can get to the city centre via T2 Airport Line. See more information.

- Bus: According to your destination, there a couple of options available:
Sydney Super Shuttle: A Shuttle Bus from Sydney Airport to several hotels.
Public transport: By the Route 400 bus, you can get easily and cheap to Sydney city centre.

See more information.

- Taxi: Get to Sydney city centre within 20 minutes. See more information.

- Car rental: Hire a car through our search engine or in Sydney airport at the Arrivals Hall of either 3 Terminals. See more information.
Contact
The Ulm Building, 1 Link Road, Sydney International Terminal, NSW 2020, AUSTRALIA

Phone:
+61 2 9667 9111 (for general inquiries)

Lost property:
T1 (133 SYD (133 793), T2 (133 SYD (133 793), T3 (+61 2 9952 9312)
About Sydney
Sydney is the capital of New South Wales county and the most populous city in Australia and in Oceania, with a total population of 5,005,400 inhabitants.
It is located on the east coast of Australia and surrounds the world's largest natural harbor.
Sydney is one of most multicultural cities in the world, since the 34 percent of its total population is born overseas and among 250 different languages are spoken in the city.
Having a temperate climate, you can visit the city no matter which season of the year you are.
Some of the main attractions of the city and surroundings are Sydney Opera House, Sydney Tower and Sydney Harbor Bridge. Amongst its natural features, Sydney Harbor, Royal Botanic Garden and Royal National Park are worth to visit.